University of Sussex
Sussex is a top-20 university (The Times Higher Education Table of Tables 2018) that broadens its students' perspectives. In the words of our first Vice-Chancellor, John Fulton, we help our students to 'make the future'.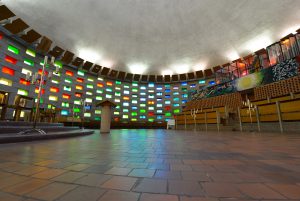 We are a world-leading University with research and teaching led by the foremost academics in their field, each driven by the belief that you can only make the future if you know what it looks like.
We are the only UK university surrounded by a national park, allowing you to explore the hills and woodlands of the South Downs. While only nine minutes away is the vibrancy of Brighton with its artists, activism, politics and music for you to feed off and be part of.
We are a university full of exceptional students who believe they can change things – and they can. Sussex students are shaping both policy and practice in economics, health, culture, climate change and more.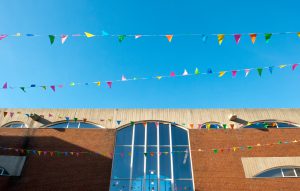 Together, our approach, location and purpose can give you a broader education and a picture of life. These are qualities that employers value highly with 96% of Sussex graduates being employed within six months of graduating (Destination of Leavers in Higher Education survey), making us one of the UK's most successful universities for employment. We are looking for thoughtful, critical, brave and curious students who are as dedicated to making the future as we are. If that call speaks to you, come to Sussex.
Further information on Sussex
School of Media, Arts and Humanities
The School of Media, Arts and Humanities offers a vibrant platform for high-quality teaching and learning, and cutting-edge, interdisciplinary research in a friendly and supportive atmosphere.
The School is home to an amazing array of subject areas including; American Studies, Art History, Creative and Critical Media Practice, Drama and Performance, English Language and Linguistics, English Literature, Film, History, Media, Cultural Studies, Journalism, Modern Languages including European languages, Mandarin Chinese, Arabic and British Sign Language, Music, Music Technology and Philosophy.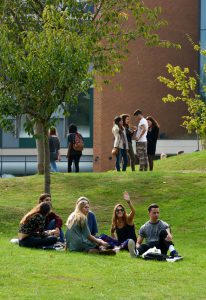 We combine theory, practice, activism and critical and creative work. For students there is a real focus on graduate employability, with an exciting industry facing curriculum with work placements and strong links with cultural institutions such as the BBC and museums, theatres and galleries around the world. The subjects we teach focus on the ability to reason, to analyse, to take critical positions and to research and expound them. Your studies with us will be an intensive high-level training in ways of thinking about and producing knowledge – whatever your area of study – fitting you with the skills for a wide range of careers.
We have fantastic students; internationally renowned faculty who publish important critical research and make exciting and brilliant media; dedicated professional service staff and excellent technical support teams. We provide access to photographic, video, digital and electronic music studios, together with a wide range of portable equipment, specialist music and drama facilities, media and music labs, a newsroom, post-production facilities and our specialist resource areas, to support your learning.
We hope that you will enjoy the opportunities we offer and work with us in ensuring the School's and your future success; and in pursuing ongoing practices of freedom and inclusion to think, make and create our social worlds.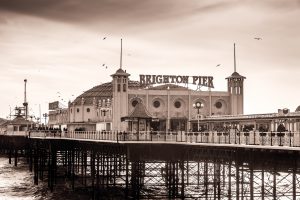 Brighton – a cultural arts and media hub
A unique mix of heritage, culture and cosmopolitan fun, the city of Brighton and Hove has something for everyone – a diverse arts and culture scene, great places to eat, a range of entertainment venues and, of course, the seafront and beach. Students form 10% of the city's population so you'll find plenty to satisfy your needs. In fact, many students like the city so much that they make it their home after graduation. The city has a long history of arts and culture with a wealth of theatres, cinemas, music venues and exhibition spaces. Brighton caters to mainstream and niche audiences all year round. The arts scene reaches its zenith in May when the internationally renowned Brighton Festival takes over the city for three weeks, celebrating music, theatre, dance, circus, art, film, literature and debate.
---
Life in Brighton
With the best shopping south of London, Brighton offers its residents both the big-name stores of Churchill Square shopping centre and a haven of independent clothes shops, cafes and record stores in the North Laine district. Alongside local markets selling farm fresh produce, Brighton is bursting with restaurants representing cuisine from every part of the world.
---
Life Around Brighton
Beyond the city is some of the most beautiful countryside England has to offer. The South Downs National Park provides breath-taking views, tranquil walks and opportunities for paragliding, mountain biking, hiking and picnics. London is less than an hour away by train, giving you access to the capital and all that it has to offer.
---